Who We Are
Our professional staff is dedicated to the residents at Bickford. Our certified Recreation Director develops varied activities and programs to meet the individual needs and abilities of every resident. Whether it is crafts, educational projects, shopping trips, or just a friendly ear, at Bickford there is something for everyone. In addition to our staff, community members graciously give their time and energy to our volunteer program.  Community volunteers and school groups help maintain and support resident's connection to the community.
Our Staff
Lisa Rivard-Chopak, Administrator Lisa holds dual Bachelors degrees and a Master's degree in Health Care Administration. Lisa has over 20 years of Health Care experience and has spent the past 15 years focusing on the Long-Term Care sector prior to obtaining her Administrator's license in 2017. She leads by example and is never too busy for residents, family members or employees. The small close-knit environment at Bickford Health Care Center allows Lisa to get to know each and every resident, by more than just a name. "This is an incredible environment to work in. We have the ability to create a vibrant and enjoyable lifestyle for all of our residents." Lisa is very proud to be the Administrator of a great team of people who truly care about the quality of care that they provide to our residents.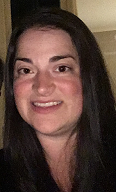 Bethany Fairbairn, BSN, RN – Director of Nursing
Bethany had previously served as the Director of Nursing at two Connecticut skilled nursing facilities, and was an Assistant Director of Nursing for 3 years prior to that. She brings 10 years of clinical experience and a comprehensive knowledge of skilled nursing to our team at Bickford. Bethany completed her Bachelor's Degree in Nursing from the University of Hartford, and currently participates in continued education programs in the nursing field.
Cassandra Antoniou, Recreational Therapy Director
For more information or to arrange an appointment, please call our Admissions Coordinator at 860-623-4351.